Use The

Smart Data Protocol

to Secure, Monetize & Remotely Control Your Digital Assets & NFTs
The Smart Data Protocol enables data owners to control the uses of their data by binding Smart Contracts  to data as it moves. Smart Data
enforces regulations, licenses, policies, and user preferences.
The Smart Data Protocol controls who, when, where, and how others access and use your data.
The Standard for Digital Rights Management
Smart Data

= Transient Data With the Power to Revoke Access & Consent 
We enable a new generation of digital creators to build immersive and trustable digital experiences between many parties at the "network edge" to create highly relevant, responsive, secure, and privacy-compliant digital experiences.
Smart Data is created, transferred, versioned, activated when compliant, deactivated when not compliant, eventually ended by the owner revoking access, and finally flagged for deletion.
Google Selfish Ledger (14min) 
MIT CDO Symposium (39min) 
What Can
Smart Data
Do?
Smart Data helps broker all sorts of sensitive agreements, transactions, and interactions in a more private and secure manner.
The term 'SMART' means "Self-Monitoring Analysis and Reporting Technology". Smart software-defined products are capable of environmental awareness, group intelligence, and can automatically respond to internal and external events.
All 'SMART' devices and sensors can now interoperate using The Smart Data Protocol to share, secure, and orchestrate their collective intelligence.
USE CASE – Data Provenance & Blockchain
Data Provenance & Authenticity

with Content Credentials
The Coalition for Content Provenance and Authenticity (C2PA.org) addresses the prevalence of misleading information online through the development of technical standards for certifying the source and history of digital media.
Blockchain integrated Smart Data solutions provide context and history for data and digital media to tackle disinformation in the digital news ecosystem.
Use Case – Micropayments for DigitaL AsSets
Private Digital Payments
without Platforms or Intermediaries
Data can be monetized differently based on who, when, where, what, and how it's used. Micropayments enable a vibrant Economy of Ideas where individuals and organizations generate revenue by selling or licensing a fixed quantity of digital assets and creations.
Digital currencies and blockchains compete on stability, scalability, and transaction cost. They can now facilitate transactions for fractions of pennies. Smart Data compatible videos, podcasts, articles, social media posts, and even modules of code are monetizable using the convenience of micropayments without intermediaries.
USE CASE – Regulatory & Security COMPLIANCE
Automated Compliance

Everywhere Data Moves
Smart Data enforces and automates privacy, security, and marketing data compliance as well as internal data policies and regulations like GDPR, CCPA, and CPRA.
Smart Data can be made location and regulation aware. For example, GDPR Compliant Smart Data can automatically deny access when located outside EU data processing boundaries. The Right to Be Forgotten can be enforced by data owners. Right to Portability can be built into all data architectures.
USE CASE – CYBERSECURITY
Verifiable Data Trust

Over Contested Networks
Smart Data can control and report usage, take automated protective action, and even self-destruct. Smart Data can sense and respond to the environment, logging and reporting incidents, and downgrading access when violations of minimum security standards are detected.
P2P Blockchain integrated Smart Data solutions can provide edge data integrity, quality, and provenance over compromised or hostile networks and platforms. 
Because messages can be encrypted before being placed inside Data Containers, Smart Data is inherently private and fundamentally protects free speech. Smart Data embodies our values as free people powering global Digital Rule of Law. 
We Started Here
"

Consent must be defendable, explicit, informed, eternal, and an unlimited right to control all uses of our accumulated data

"
Solutions for People and organizations
Start Your Journey
Whether you're a person, family, community, or organization, Smart Data solves many of our most critical data challenges.
Digital CIVIL Rights
For People
Smart Data puts you in control of your data to ensure it always serves your changing and growing needs while prohibiting all other uses.
Your data is used to create and tailor highly personalized digital relationships of your choice. Your information is always stored, shared, and used in ways you understand and value.
Digital Rights Management
For Organizations
Next-generation applications will require exponentially more data. They require more accurate, personal, sensitive, and immediate contextually relevant data.
They need a standard to share data across more services and partners to provide choreographed personalized solutions. 
Our Story
We Started Because We Want to

Make the World A Better Place
Between 1997 and 2011, various academic institutions, collaborating with World Wide Web Consortium (W3C) and Internet Engineering Task Force (IETF), worked through many interrelated efforts to create policy, regulatory, and contractual control architectures for our shared data.  By 2011, Big Tech ended all of these efforts.
Our Medium Article, Smart Data – A Brief Timeline of Intelligent Technology, covers the many unadopted standards in more detail.
While regulatory rights are essential, technology that protects those rights is a fundamental necessity. Our team has continued working on this problem for the last decade. We picked up where the Internet standards bodies left off, and we've discovered a simple and elegant solution.
We saw a growing opportunity to use new decentralized protocols, smart contracts, zero-knowledge proofs, and secure multiparty computation to propose a new non-profit and open-source backed effort to solve this existential human, technical, and social problem.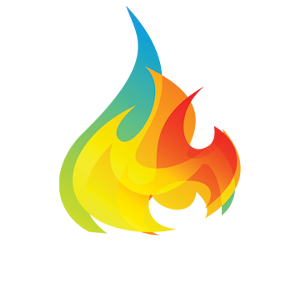 Smart Data Protocol
The Protocol that Protects Freedom by Ensuring Humanity Controls Technology
Join the

Ecosystem
Creating the Standard for Digital Rights
We're focusing on how humanity can control the technology around us by limiting the uses of our data, even after it's been shared. This requires creating a global standard for attaching and enforcing agreements to our increasingly mobile data. 
If the pervasive automation of regulations, policies, licenses, and preferences impacts your organization, we'd enjoy discussing how we can collaborate.